For a business today, a website is the single most important marketing tool. It should be the core of your marketing activities. Whether you're thinking about having your first one made or you just need a newer, better one, we have the experience and knowledge to get you setup properly. The better your website is, the more visitors are converted into your customers. And it doesn't really matter whether you sell consumer products online, provide local services or build houses.
2014 was the first year mobile exceeded desktop internet usage. What does that mean for your business?  Your losing customers if you don't have a responsive website which responds to smartphone and tablet devices.  More people are using these devices to search online than ever before. The user experience must be optimized to meet the needs of your target audience. You're in luck!  Responsive web design is our specialty.  Get Started »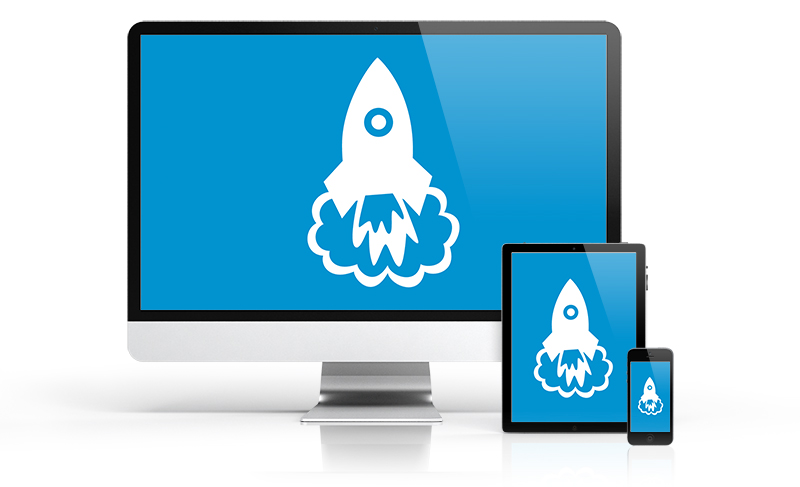 Above And Beyond My Expectations "New Advantage developed my landscape website in 2012 and has gone way above and beyond my expectations. Every week I look at my website and there is a new feature that makes the site look that much more professional. They target the top competitors in my area and then they go out of their way to ramp up the SEO team to make sure we place above them on Google. They also has new ideas in terms of coupons and advertising techniques that are creative to this industry. With their help, MF Landscape's online presence has boosted tremendously. The site they created generates at least a few leads per week."
Good Job!
"I never really thought about my website much until New Advantage came along to show me what the problems were with it. It turns out I was missing out on a ton of leads I could get for my landscaping business online. Work is booming right now, and I owe a lot of that to Chris and his team of wiz kids.
If you are looking to get ahead of your competition, talk to Chris.  He is well aware of how our industry competes for business.  I thought I was doing all the right things but later found out I was wasting my money. Becoming the most dominant online in my local area has helped me expand and grow my business."
New Advantage Is A Cut Above The Rest

"I hired New Advantage to design my business's first website. Being new to this process I was very impressed by their presentation and walk through of the entire process. New Advantage did a lot of research into my own and similar businesses. We had several meetings throughout the process and he was very attentive and efficient as the necessary tweaks were made to the site. I can now look at the finished product and know that I made the right choice in web designers. New Advantage is a cut above the rest."